APPLICATION INTRODUCTION OF HIGH-PRESSURE RECIPROCATING PUMP
- Jun 21, 2021-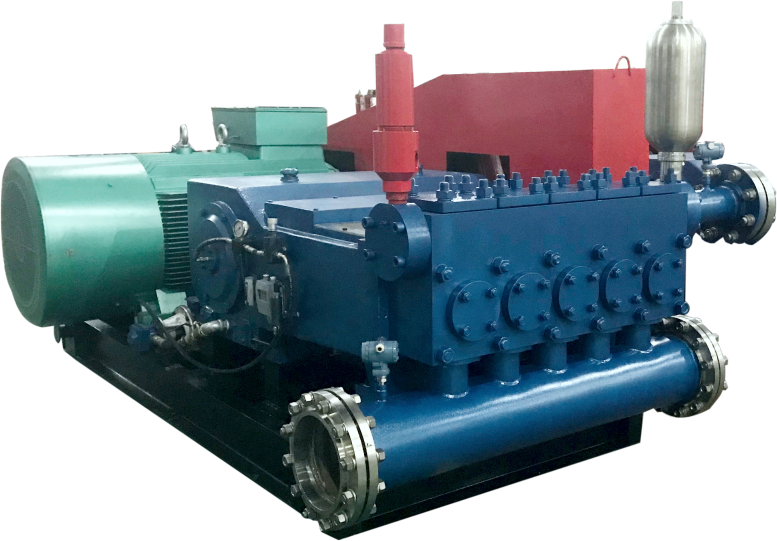 Application introduction of high-pressure reciprocating pump
The high pressure reciprocating pump consists of motor, coupler, reducer, drive part, pump head part and common base. The motor rotates the crankshaft through the reducer, belt drive or stepless governor, and pushes the connecting rod through the slider (crosshead), so as to achieve the purpose of draining the liquid under the opening and closing of the pump head inlet valve.
The pump head material of the high pressure reciprocating pump can be made of forged carbon steel alloy and stainless steel according to the needs of the user for conveying various high pressure liquids. Main overflow parts such as inlet and outlet valve seat, valve sleeve, valve root box, plunger are made of 420ss, stainless steel and non-metallic materials, and valve balls are made of 440C, ceramic and F46.
It is suitable for high pressure and super high pressure cleaning pump, copper liquid pump for oil, chemical fertilizer process pump, water injection pump for oilfield and salt mine, liquid carbon dioxide pump, five sodium slurry pump, phosphorus removal pump and rust removal pump for steel mills.
Assembly type: horizontal, fixed, mobile.
Transmission type: motor, diesel engine, transmission, pulley, electromagnetic speed control, frequency frequency control.
Each type of pump is equipped with a safety pressure regulating valve, and the pump pressure can be adjusted at will.
The flow in the table is not suitable for selection, electromagnetic speed regulation, frequency conversion speed adjustment, change of plunger diameter to adjust the flow, to meet the needs of selection.
The pump body material is alloy steel, marstenite, austenitic stainless steel, 316,316l double-phase steel.
Application: high pressure reciprocating pump is mainly used for petroleum, chemical and chemical fertilizer as process pumps, oilfield and salt mines as injection pumps, steel pipe, pressure vessel as pressure test pump and booster pump, construction, shipbuilding, and chemical industries. As well as the boiler water supply and hydraulic machinery transmission sources, as well as food, pharmaceutical, instruments and other need for high pressure fluid, high requirements for the process pulse departments.